Charlotte Personal Injury Attorney Matthew R. Arnold of Arnold & Smith, PLLC answers the question "What exactly is a wrongful death claim?"
A Uniontown, Ohio mother claims she and her partner must move out of their "all-white hometown" so that their mixed-race daughter will be accepted.
Jennifer Cramblett, described by the Daily Mail as a "white lesbian mother," is suing the Chicago-based Midwest Sperm Bank because, she says, it sent her the wrong sperm samples. She said that she and her partner, Amanda Zinkon, picked a blonde-haired, blue-eyed sperm donor so that their baby would look like Ms. Zinkon.
However, when Cramblett's order was processed, a clerk accidentally transposed the numbers on her order and sent her vials of sperm donated by an African-American man.
Cramblett said she and Zinkon love their daughter, but they are considering moving to a more diverse community. In her lawsuit, she complained that Payton—the daughter—"has hair typical of an African-American girl." Cramblett said she must travel to "a black neighborhood" to get the girl a proper cut, "where she is obviously different in appearance, and not overtly welcome."
Cramblett said many members of her family are openly racist. She said she did not meet a black person until she went to college and worries she is not up to the task of raising a mixed-race child, since she "has limited cultural competency relative to African-Americans." Cramblett fears when Payton reaches school age, she will be the only non-white child in her class.
Uniontown is not actually "all white." According to 2010 census data, some 97.43-percent of the town's residents are "White alone," while 24 residents are "Black or African-American alone" and 40 residents are of "Two or more races."
Cramblett filed her lawsuit in Cook County, Illinois, where the sperm bank is located. She said the sperm bank charged her $400 per vial of semen, and she received six vials of the wrong semen. According to her lawsuit, Midwest sent Cramblett a letter of apology and refunded the money she paid for the wrong vials.
The lawsuit seeks damages for breach of warranty and wrongful birth. So-called wrongful birth claims are brought by parents "who allege they would have avoided conception or terminated the pregnancy by abortion but for the negligence of those charged with prenatal testing, genetic prognosticating, or counseling parents as to the likelihood of giving birth to a physically or mentally impaired child."
Most wrongful birth claims are brought by either parents or children—or both—who allege that a doctor or caregiver was negligent in failing to identify deficiencies or abnormalities in utero that, if properly discovered, would have resulted in the child being aborted. The failure to spot the deficiencies or abnormalities, in other words, led to a "wrongful birth."
The practice of "eugenic abortion" gives parents the right "to make a conscious decision not to give birth to an inferior offspring if they so choose." Cramblett's wrongful birth claim—premised upon her daughter's skin color—harkens back to an ugly history of eugenics, a kind of "God-playing" whose goal was "the production of healthy offspring as a means to achieve race purification."
If you or someone you know has been injured as a result of someone's negligent or intentional conduct, please do not hesitate to contact me to set up an appointment today. If you or someone you know has any questions regarding potential personal injury claims, feel free to contact the experienced personal injury attorneys at Arnold & Smith, PLLC in Charlotte, North Carolina for a free consultation. Call toll free at (955) 370-2828 or click here for additional resources.
About the Author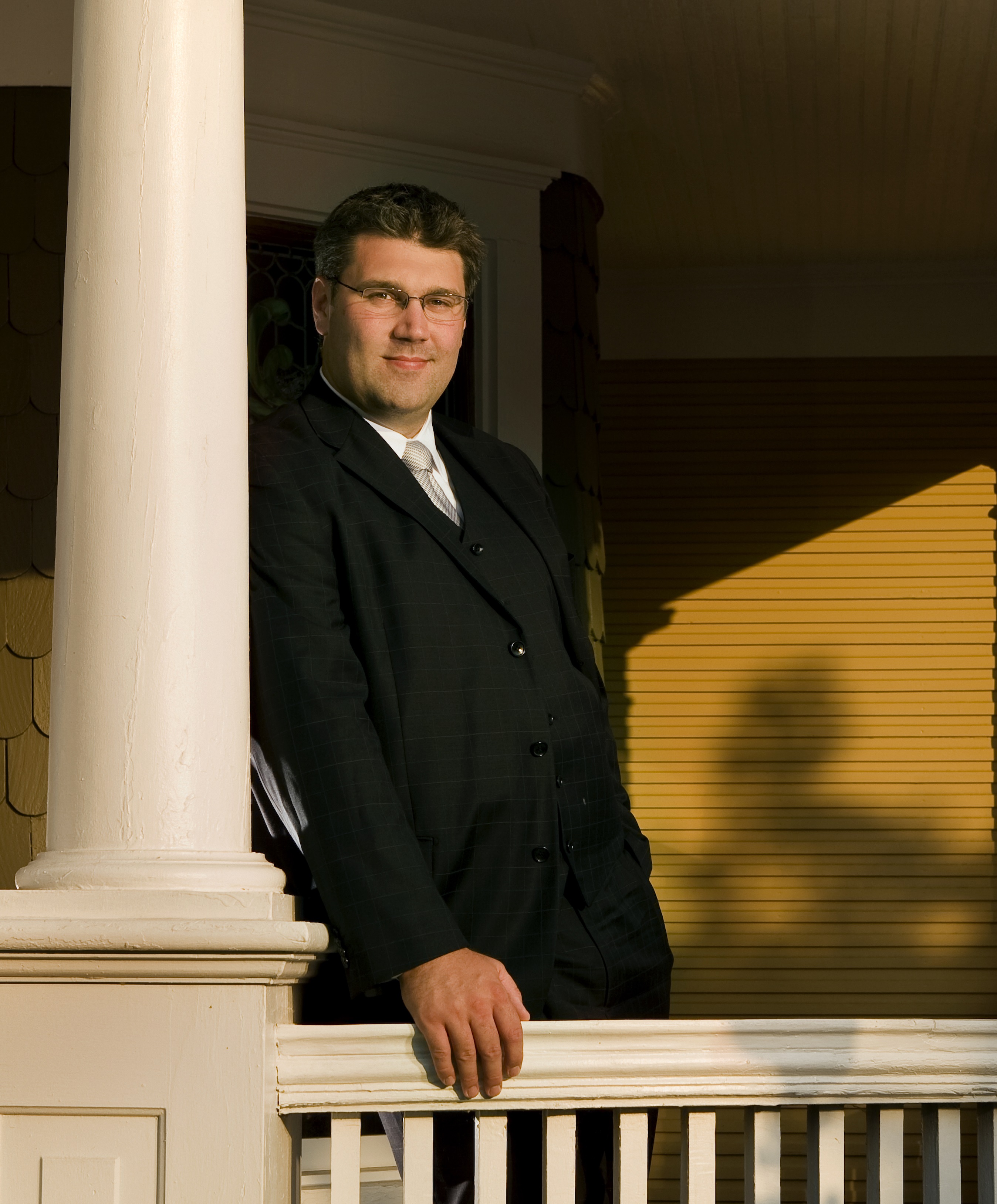 Matthew Arnold is a Managing Member of Arnold & Smith, PLLC, where he focuses on the areas of family law, divorce, child custody, child support, alimony and equitable distribution.
Mr. Arnold was raised in Charlotte, where he graduated from Providence Senior High School. He attended Belmont Abbey College, where he graduated cum laude, before attending law school at the University of North Carolina at Chapel Hill on a full academic scholarship.
In his free time, Mr. Arnold enjoys golfing and spending time with his wife and three children.
Sources:
http://www.dailymail.co.uk/news/article-2778009/I-t-let-family-White-lesbian-mother-inseminated-black-man-s-semen-sperm-bank-mixup-says-wanted-blonde-hair-blue-eyed-baby.html
http://censusviewer.com/city/OH/Uniontown
http://www.leagle.com/decision/1987347117Ill2d230_1331.xml/SIEMIENIEC%20v.%20LUTHERAN%20GENERAL%20HOSPITAL
http://www.thefreedictionary.com/in+utero
http://scholarship.law.edu/cgi/viewcontent.cgi?article=1653&context=jchlp
Image Credit: 
http://commons.wikimedia.org/wiki/File:Chubby_Boi_(3339218391).jpg
See Our Related Video from our YouTube channel:
https://www.youtube.com/user/ArnoldSmithPLLC/videos
See Our Related Blog Posts:
Care.com sued by parents of infants killed while under care of nannies
North Carolina Children Taken To Hospital After Mistakenly Drinking Bleach At Local Daycare