Are Fireworks Legal in North Carolina?
Summer is the time for outdoor celebrations and festivals. Festivities often include fireworks displays. Fireworks are popular, especially around holidays such as Independence Day. Watching fireworks is a fun way to spend time with family and friends, and a large firework display is often the culmination of a wonderful holiday gathering. In addition to watching beautiful fireworks displays by local communities, many people like to use fireworks at home. Unfortunately, fireworks can be dangerous and may cause severe injuries or fatalities. 
Which Fireworks are Illegal in North Carolina?
North Carolina law restricts firework manufacture, purchase, and use. Illegal fireworks include firecrackers, ground spinners, aerial fireworks, bottle rockets, and Roman candles. Generally, buying or using fireworks that explode or go up in the air is unlawful. It is illegal for anyone under the age of 16 to have or use fireworks. While some of these types of fireworks are legal in nearby states, it is illegal to bring them into or use them, even if you purchased them legally in another state. 
Charlotte Personal Injury Attorney Matt Arnold answers the question: "What can you sue for in a personal injury case?"
Fireworks That are Legal
Some types of fireworks are legal to have or use in North Carolina. Wire sparklers, snakes/worms, and smoke devices are generally allowed. Also, poppers and snappers that expel strings are permitted by law. Snakes or worms are devices that emit smoke and ash and are used on the ground. Poppers are considered noise makers that do not ignite. Legal fireworks are generally not considered dangerous when used properly and can be purchased and used in North Carolina. 
Firework Injuries
Fireworks can be dangerous, and they may cause severe harm to individuals. Fireworks that require ignition can result in serious burn injuries. Sometimes a firework can malfunction or explode in someone's hand. Eye injuries happen when fireworks shoot up or explode into the face. Burns from fireworks can be excruciating and require extensive medical treatment and ongoing care. Firework displays can also cause injuries to those watching nearby. Every year, thousands of children and adults suffer firework injuries that require a trip to the emergency room. 
Preventing Firework Injuries
Firework injuries can be prevented. First and foremost, do not use fireworks that are from unknown sources. Since fireworks are illegal, they are not regulated, and you could end up with devices that are not safe. Do not allow children near fireworks. Do not carry fireworks devices in your pocket. If a firework device fails to operate, do not go close and do not pick it up. 
If you use fireworks, ensure you have water nearby. Do not use fireworks that could go onto buildings or into dry areas that could catch fire. Do not shoot off fireworks from glass or metal containers. Do not use homemade fireworks since they can be highly unpredictable. Do not light a firework in your hand and then throw it. Instead, place it on the ground, light it, and run away. 
If you or a loved one was injured due to a firework accident, you may be owed compensation from the negligent party. Contact our legal team at Arnold & Smith, PLLC, at (704) 370-2828 for a consultation to discuss your case or find additional resources here.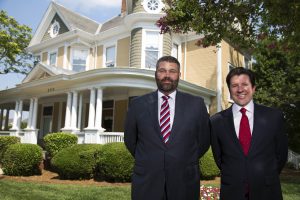 The skilled personal injury attorneys at Arnold & Smith, PLLC are dedicated to maximizing the financial recovery and obtaining justice for every personal injury client injured by another party's negligence. The issues our personal injury clients may be facing include, but are not limited to, slip and fall injuries, wrongful death, product liability, catastrophic injuries, dog bite claims, car and truck accident injuries, motorcycle injuries, traumatic brain injury (TBI), nursing home negligence, spinal cord injury, boating accidents, and defective medical device injury. Our personal injury attorneys understand the devastating impact such an injury can have on a person's life, and that the effects so often go beyond physical pain and suffering. The personal injury attorneys at Arnold & Smith, PLLC are dedicated to helping clients determine the strength of their claims, and to aggressively pursuing the means necessary to achieve the best possible end result for each client's particular situation.
Source:
ncleg.net/enactedlegislation/statutes/html/bysection/chapter_14/gs_14-410.html
Fireworks-Related Injuries Up 25% Over Last 15 Years: CPSC (webmd.com)
See Our Related Video from our YouTube channel:
See Our Related Blog Posts: