What to Do After a Car Accident in North Carolina
There are more than 3 million registered vehicles in North Carolina. With so many vehicles on the roadways, accidents are common occurrences. Most of the time, accidents are minor and do not result in serious injuries to the drivers or occupants. Regardless of the severity of a crash, the situation can be scary and stressful. It is helpful to understand what to do following a car accident. A knowledgeable personal injury attorney will answer your questions and help you through the process.
Call the Police
One of the first things you will want to do is call the police to report the accident. The police will respond and take a report. North Carolina law (G.S. 20-166) requires you to stop and remain on the scene of an accident and provide information such as your name, contact data, and insurance info. You must also file a police report whenever you are involved in an accident where there are injuries or fatalities or where there are property damages that exceed $1,000. If possible, pull to the side of the road in a safe place to allow traffic to continue to flow.
Charlotte Injury Lawyer Matt Arnold answers the question: "What happens if I still owe money on the vehicle but the insurance company classifies it as a "total loss"?
Seek Medical Treatment
It is best to seek medical care as soon as possible after the accident. You should do this even if you are not sure whether you are seriously injured. Some injuries can take some time to show up, and others, such as head injuries, can significantly worsen as time goes by. The sooner you go to the doctor or hospital, the better since this will help to prove your injuries in the accident. Make sure you tell the medical professionals the reason for your visit. Keep all the records and bills from your medical treatment.
Contact the Insurance Company
Contact the insurance company after an accident. Regardless of fault, you will need to inform your insurance company about the incident. The insurance company will gather information about the accident and determine fault. Both insurance companies will want to obtain a statement from you about what happened. Keep in mind that the statement will be recorded, so you should be careful to state only the facts. You may want to speak to a personal injury attorney before you make any statements.
Determining Fault
In North Carolina, a party may only collect damages for an accident if they were not negligent. In other words, you can collect damages in a crash that was caused by a negligent party. It is not your responsibility to determine fault for the accident. Do not admit fault at the scene. The insurance companies will decide fault and will attribute it to each party that was involved. Remember that insurance companies could ascribe negligence even when the police report did not. An experienced personal injury attorney will review your case and assist you in obtaining compensation for your injuries.
If you were injured in a car accident that was not your fault, we can help you get money for your injuries and damages. Call us today at Arnold & Smith, PLLC, at (608) 784-8310 to request a consultation. A knowledgeable personal injury attorney will help to gather information and work on your behalf to negotiate a settlement that covers all your expenses and needs. Do not wait too long to discuss the matter with a lawyer because the law limits the time to file a claim.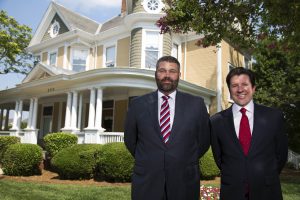 The skilled personal injury attorneys at Arnold & Smith, PLLC are dedicated to maximizing the financial recovery and obtaining justice for every personal injury client injured by another party's negligence. The issues our personal injury clients may be facing include, but are not limited to, slip and fall injuries, wrongful death, product liability, catastrophic injuries, dog bite claims, car and truck accident injuries, motorcycle injuries, traumatic brain injury (TBI), nursing home negligence, spinal cord injury, boating accidents, and defective medical device injury. Our personal injury attorneys understand the devastating impact such an injury can have on a person's life, and that the effects so often go beyond physical pain and suffering. The personal injury attorneys at Arnold & Smith, PLLC are dedicated to helping clients determine the strength of their claims, and to aggressively pursuing the means necessary to achieve the best possible end result for each client's particular situation.
Source:
See Our Related Video from our YouTube channel:
See Our Related Blog Posts: